Matthew will be attending AQRM's OzmmMeet 2013. That's a lot of letters, but it's basically a get together for authors, aspiring authors and readers interested in the writing process to hang out, chat and discuss all things writing and the future of the M/M Romance Genre–or even if M/M Romance is actually the correct genre to describe the writing we do, read and love.
Registration costs $100 for the three day weekend, and includes all panels, and discounts at The Bookshop to the tune of  15% on all full priced books and 20% off all full priced DVDs. Stock in the upstairs saleroom or on the AQRM sale table will also be discounted by a further 20% when you show your conference ID. Currently panels will include discussions on what goes into a book published in the M/M fiction genre, publishing and editing discussions and marketing tips. There will also be a sex toy workshop, featuring an appearance by Dick Savvy (Mr Sydney Leather 2012). Other conference attendees include author Isabelle Rowan, Silver Publishing Editor Alison Mann and SX Columnist Barry Lowe.
There is also a free party at the Midnight Shift open to the public on Saturday the 12th of October: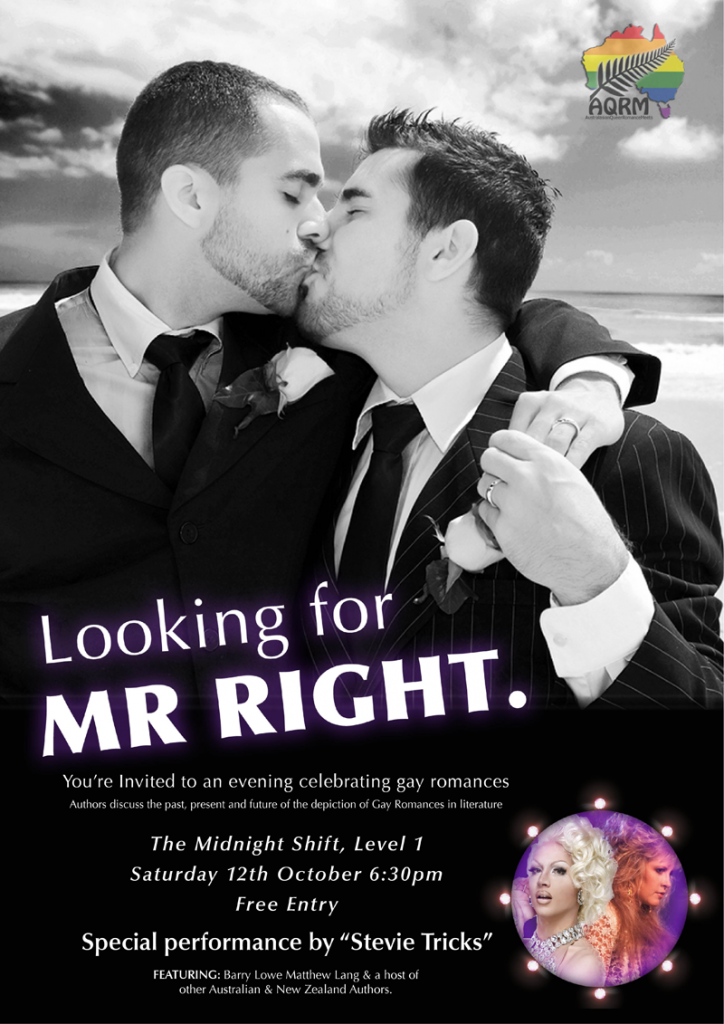 Where: The Midnight Shift, 85-91 Oxford Street' Darlinghurst, Sydney
When: Saturday 12th October, 6:30 PM
Cost: Free
For more information, join AQRM on Facebook to find out about future meets.
Comments
comments